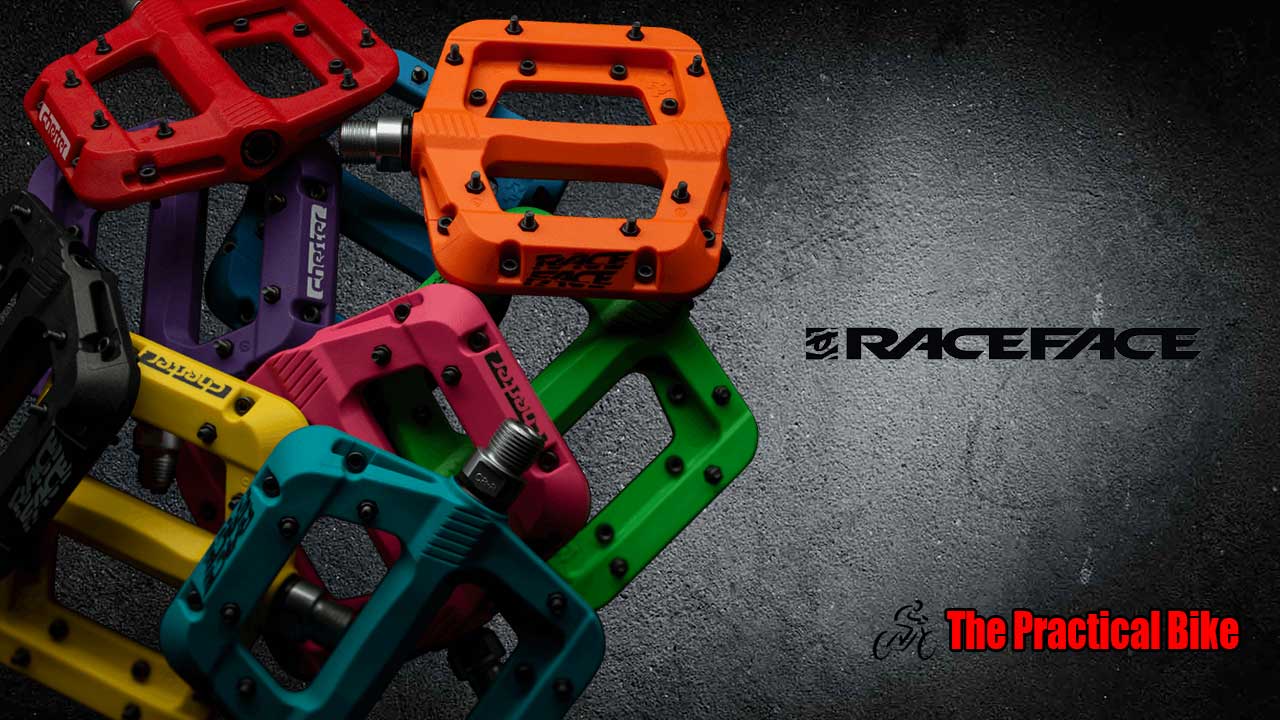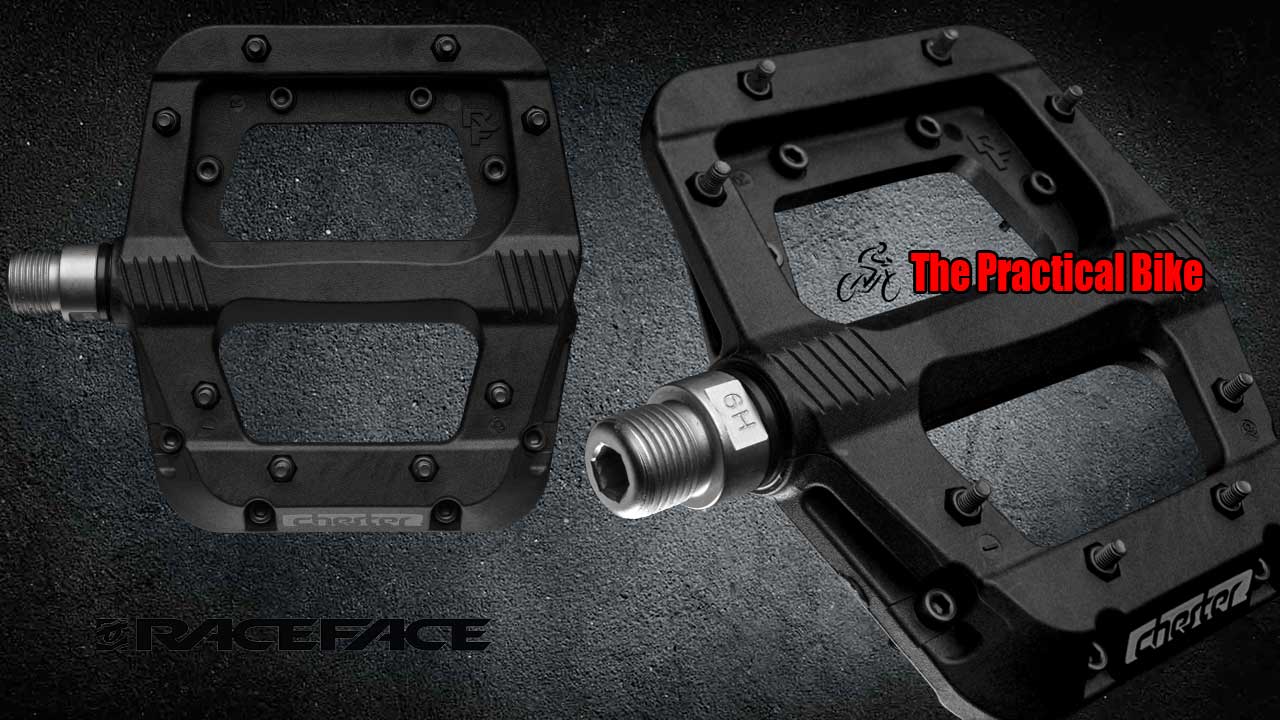 RaceFace Chester Mountain Bike Pedal
Recently I decided to turn my Trek Rumblefish Elite into my "guest bike." Because not all my guest riders use SPD clipless pedals, I decided to swap out the Shimano XT PD-M785  Pedals for a set of RaceFace Chester Mountain Bike Pedals. The RaceFace Chester Mountain Bike Pedals have a near-cult following and for a good reason. The $55 Chester Pedals are 340 grams of tough nylon construction with a grip that rivals mountain bike pedals at 3x-4x the competition's cost. If that's not enough of a compelling reason to buy the RaceFace Chester Pedals, how about the fact that they are available in many cool colors.
Available at Competitive Cycle, Jenson USA, and Backcountry
RACEFACE CHESTER MOUNTAIN BIKE PEDAL
We wouldn't get too far on our trusty steeds if not for a pair of reliable pedals to get us through the rough and rowdy sections of trail, and a long-standing favorite around the office is RaceFace Chester Mountain Bike Pedal. Back for another round and with some slight redesigns, the Chester is eager to get back at it, providing a light and sturdy concave platform with new traction treads to boost your trip when things get slick. The RaceFace Chester Mountain Bike Pedals continue with the nylon composite body that we've seen before, and 8-adjustable hex pins per side, plus a price tag that doesn't drain your bank account all in one go.
Using eight replaceable steel hex traction pins on each side of the pedals, Race Face gives the rubber soles of your shoes a place to hang on when you're blasting through destructive territory. It also fully seals the bearing and bushing system while a durable Cro-Mo steel axle keeps the pedal working smoothly for as long as possible. If it eventually does need some work, Race Face makes the system completely serviceable too, so you won't be forced to replace a perfectly good pedal because of a bushing or bearing problem.
Keep the trail party going with flat-pedals that don't break the bank
Newly redesigned traction treads boost grip on your soles
Nylon composite body is stiff, durable, and reliable
Eight replaceable steel pins on each side boost grip
Fully-sealed bearings for smooth-rolling pedal strokes
Durability stays a priority with Cro-Mo steel axles
Serviceable construction keeps pedals going for years
Item #RCFW04F
SPECS:
BUILT FOR: Trail/DH/FR/DJ
BODY MATERIAL: Nylon composite body
AXLE MATERIAL: Chromoly steel
HEIGHT: 15mm, 18.4mm
PLATFORM SIZE: 110mm x 101mm
WEIGHT: 340g
# of PINS: 16 SHCS hex traction pins per pedal (8 per side)
BEARINGS: Cartridge bearings and DU bushings