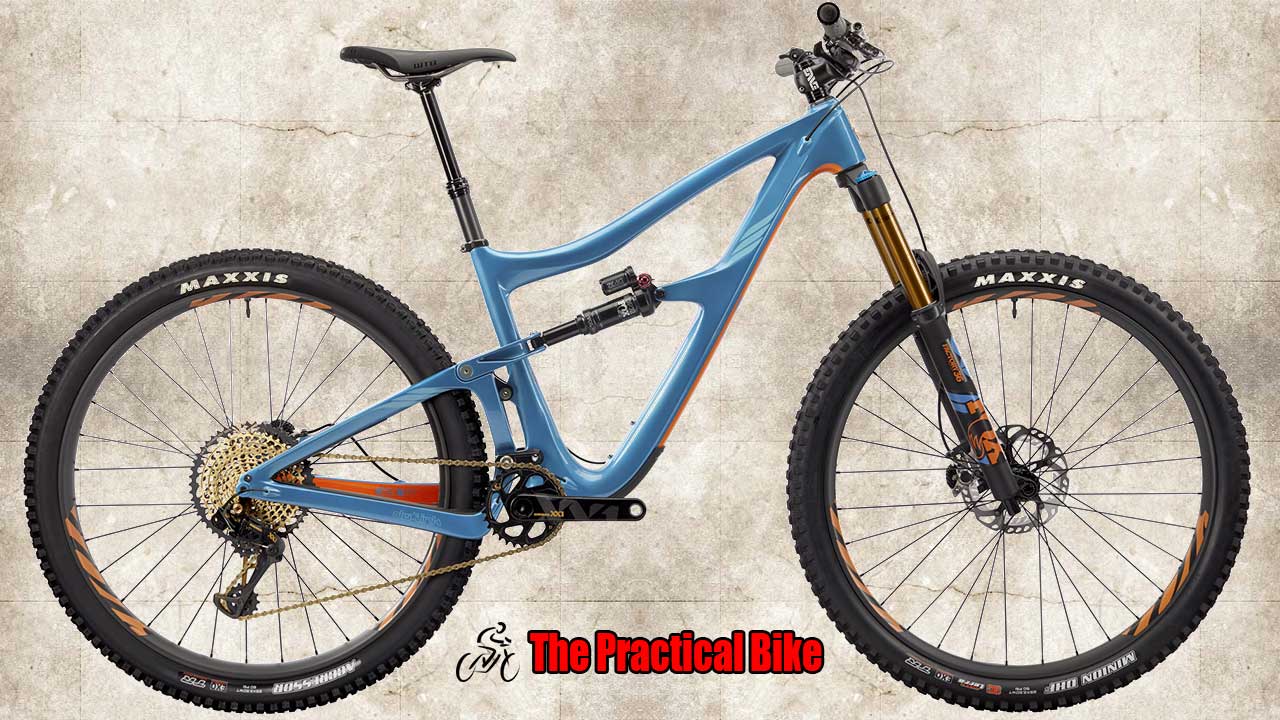 Ibis Ripmo
Here's the thing about bikes for a lot of cyclists and mountain bikers, we could have the best bikes made and we could still find a reason to want and even buy additional bikes. Case in point I was and still am completely overwhelmed and satisfied by how awesome my custom Ibis Ripley LS is, what's not to love? It was my dream bike and life was good, that is until Ibis crossed the Ripley LS and an Ibis Mojo HD4 to create the "Ripmo"
What's a Ripmo?
The Ripmo is a bike we've been wanting to make for a while now. Think of it as a mashup of the Ripley's balance and speed, coupled with the Mojo HD4's capabilities when things get hairy. It's the bike that our Enduro World Series winning team will be using to defend their World Championship crown, so we pulled out all the stops.
Ripmo Info
With a sub six pound frame and 145mm of efficient dw-link rear wheel travel (160mm front), this is the most versatile bike we've ever built.
It also marks a dramatic shift in our approach to geometry. The reach is nearly an inch longer than the EWS Team winning HD4, with clearance for a 175mm dropper, and a pedal-friendly 76° seat tube angle. The end result is a bike that's ready to rally, while still maintaining lively handling.
Ticking off the boxes, other features include 2.6" tire clearance, short chainstays, a threaded BB, trick internal cable routing and the ability to run both a piggyback reservoir shock and large water bottle.
Ripmo Geometry
Is there any phrase in mountain biking that's more overused than "longer and slacker?" Every manufacturer (Ibis included) is guilty of it. It makes bikes descend better but the question is, how far can it be pushed? We felt we were at the limits of that trend until we began experimenting with seat tube angles and fork offset.
By making the seat tube angle a steep 76°, we've put more weight over the front tire. This keeps the front end from wandering or washing out. Moving the seat tube forward also required pushing the front end forward to keep the top tube numbers static, resulting in the longer reach.
In addition to the steep seat tube, the Ripmo also uses a fork offset that is shorter than traditionally used. That makes a 65.9° head angle feel like 64.5° without increasing the wheelbase. You get the stability of slack head angle without giving up your ability to go around tighter corners.
The Ripmo geometry enables a new level of confidence and speed, bringing the stability of the EWS Team Championship winning HD4 to 29" wheels.
2.6" Tire Clearance
With a platform as versatile as the Ripmo, you should be able to run whatever tires you want. We pioneered the wide rim revolution and we're partial to the new crop of 2.6" tires. When paired with our 35mm internal width rims, these high volume monsters can be run at eerily low pressures, delivering mo' traction without getting squirrely.
Bushings where you need them, bearings where you don't
If you ask an engineer, they'll tell you that bushings are lower maintenance, stiffer, lighter, and more affordable than bearings. The key is to only use them where it makes sense.
Bushings work best in applications with high loads and minimal rotation, two things ball bearings don't like. That's why suspension manufacturers use them for shock mounting hardware and why we've used them for the past five years on our Ripley, HD3, and HD4 clevis.
High loads and minimal rotation describe the Ripmo lower link pivots so we're introducing a new link featuring IGUS bushings. The new link is 80g lighter than its ball bearing equipped equivalent, while also being torsionally stiffer. The bushings are shielded from spray, protected by airtight seals and will last a long time.
We believe so strongly in the concept, we're offering free lifetime replacement on bushings. Have a problem? Call us. We'll send you a new set.
Long Droppers
What's better than a dropper post? A longer one. That's why our frame is designed around a dropper that's as long as possible. Riders on large and XL frames can use a 175mm post, and riders with longer inseams can get away with a 185mm or 200mm post. Folks on mediums can use 150-175mm and the small frames will accept 125-150mm.
That low top tube means extra clearance, which gives you the flexibility to pick frame size based on reach, not standover height.
Internal Cable Tunnels
While all our bikes have internally routed cables, the Ripmo is the first to feature carbon fiber tubes molded inside the frame. Just put the housing through and it pops out the other end, no need for swear words or a pickset.
Tire Options
Tire makers now have a range of options with varying tread patterns and casings from 2.4″ – 2.6″, all optimized for 35mm wide rims. With the Ripmo, you can choose the tires that work best for you and have plenty of clearance to boot.